Dilase 750 - Customisable direct laser writer
Laser photolithography system tailored to your needs
The customisable laser lithography system Dilase 750 offers you the possibility to work with one, two or three writing laser sources over one, two or three laser beam widths ranging from 0,5µm to 50µm. It enables the writing on any type of substrate (photolithography mask, semiconductors, glass, polymers, cristal, flexible films...) over a standard working surface from 3 x 3mm², extendable up to 12" x 12" and even larger on demand.
Request a quote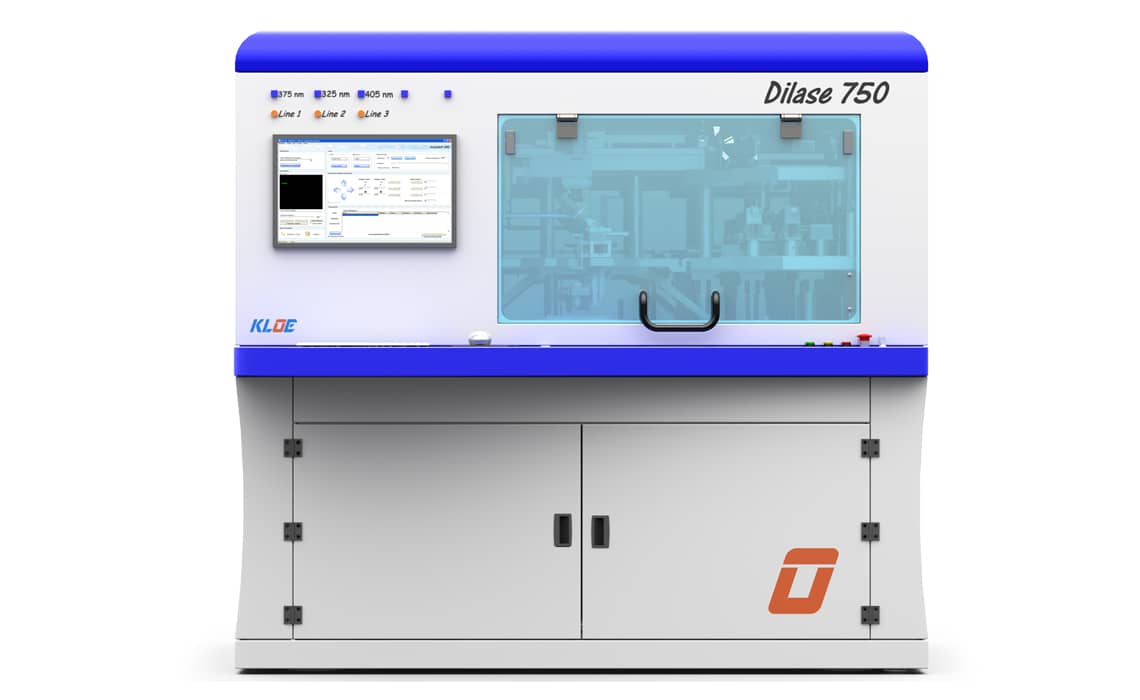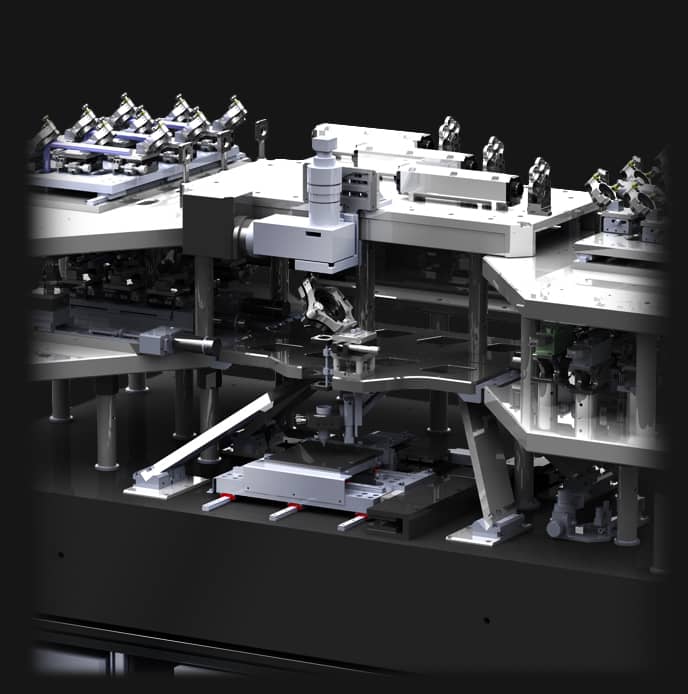 The customizable direct laser writer Dilase 750 can be equipped with 1 to 3 lasers, each one can operate together with 1, 2 or 3 different laser beam widths, all automatically switchables.
Manufacturing of microstructures lower than 400nm
The smallest beam size proposed is 500nm and still benefits from a large depth of focus and vectorial writing mode, raster scanning modes or a combination of both are available.
Specific optical treatment line
In a few seconds, the optical line transfer is made automatically with no manual intervention. Dilase 750 is equipped with a robust and stable optic arch. It allows you to realise submicronic structures on the whole centered working surface extendable up to 12" x 12".
Entirely customizable laser lithography equipment
The direct laser writer Dilase 750 benefits from a unique optical treatment line, developed by Kloe, that allows to write into thick films as well as into thin films, with a single writing pass, with the same edge verticality and very low roughness.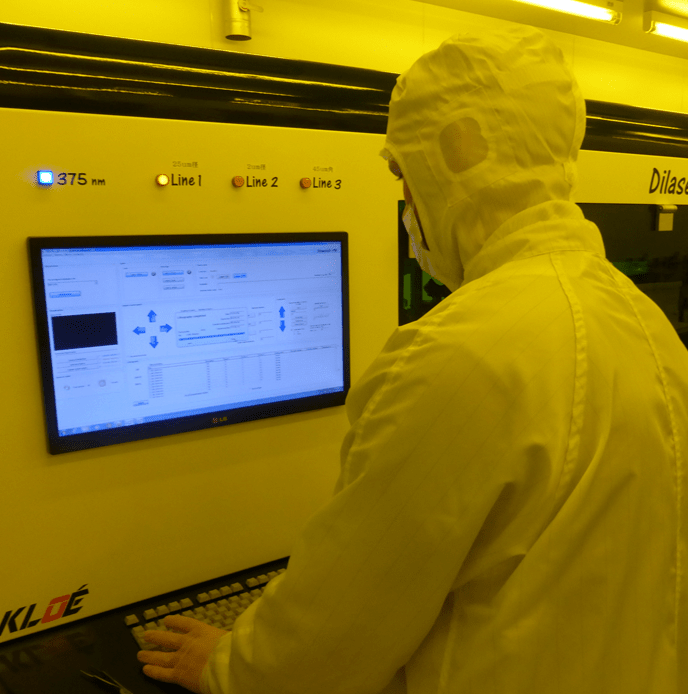 Specific softwares for customizable direct laser writing equipment Dilase 750
Last generation interface and control system for Dilase equipment, Kloe solution is a complete software suite that includes all steps from conception to fabrication of your lithographic requirements, thanks to two specific softwares: DilaseSoft and KloeDesign.
KloeDesign to operate with a sixth sense
KloeDesign eases the conception thanks to its ergonomic functionalities such as the self attachment between elements, the zoom centered on the mouse position that save time to the user.
Moreover, it supports the most used file formats in the industry (DXF and GDSII).
DilaseSoft: the Dilase systems's software interface
DilaseSoft accepts multiple data input formats, including the most popular industry formats such as GDSII, DXF and LWI. User-friendly, once the circuit design files is loaded into DilaseSoft, different guided procedures lead the user through the lithography process, from the start to the end.
Performances:
Linear writing speed: up to 350mm/s
Address grid: 100nm standard, 40nm optional
Repeatability: 100nm
Accepted sample size: from 3 x 3mm² to 12 inches
Accepted substrate thickness: from 250µm to 10mm
Laser beam width (1, 2 or 3): from 0,5µm to 50µm
Aspect ratio: 1x20 standard, 1x50 optional
Multilevel alignment accuracy: down to 250nm
Specifications:
Dimensions: 1920 x 1600 x 1800mm
Available laser sources: 325nm, 375nm, 405nm
From 1 to 3 beam sizes
Video realignment system
Accepted files format : DXF, GDSII, LWI
Motorized focal length
Integrated design software: KloeDesign, DilaseSoft
Three writing modes: vectorial, scanning or a combination of both.