Dilase 250 - Tabletop laser lithography system
Direct laser writer
The maskless equipment Dilase 250, a versatile and compact equipment, gives access to laser lithography for a wide range of new applications such as microfluidics, micromechanics or photonics. Dilase 250 is especially well suited for fast prototyping, photolithography mask fabrication and microfabrication directly on thin or thick film substrates of several tens or hundreds of microns.
Request a quote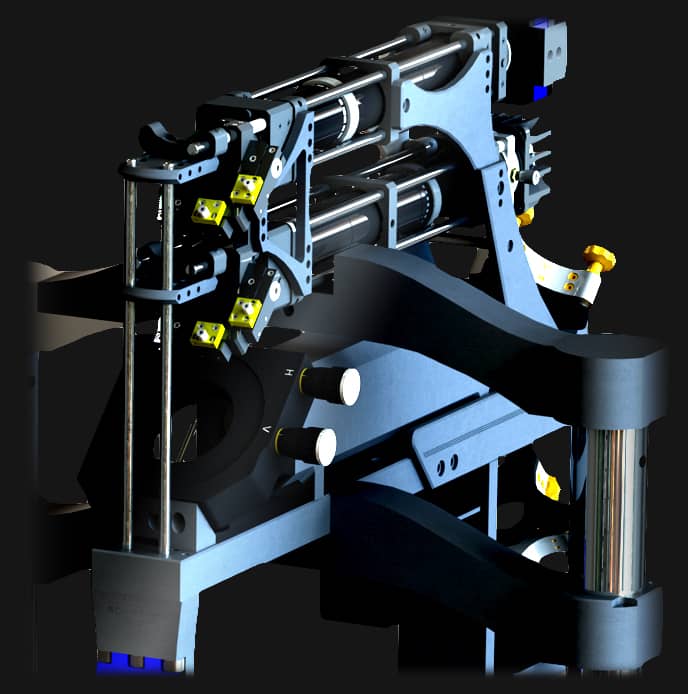 Kloe has developed a new approach of laser photolithography that is mainly sustained by two major innovations:
Vectorial writing mode
Which ensures a perfect rendering of edges without stitching nor roughness.
Specific optical treatment line
Our unique optical treatment chain induces a large depth of focus and guarantees a perfect performance stability of the equipment. That enables the writing into thick photoresists with the same rendering than into thin films, with an aspect ratio warranty at minimum 1x20.
Tabletop direct laser writing system
The high depth of focus resulting from the specific optical treatment line designed by Kloe, allows to write into thick films as easily than into thin films with the same edge verticality and very low roughness.
Specific softwares for direct laser writing equipment Dilase 250
The software suite DilaseSoft and KloeDesign comes in standard with all commercial Dilase equipments. Perfectly adapted to multi-user operation, this software suite provides you with concrete answers to common requirements of microfabrication, from prototyping to production.
KloeDesign: a computer assisted design software
It allows you to quickly draw all kind of patterns such as optical, microfluidic, microelectronic circuits thanks to a pre-defined library objects available to the user.
Moreover, KloeDesign enables the upload of usual standard format of the industry, as DXF and GDSII, in order to quickly integrate your environment (production chain).
DilaseSoft to manage the lithography equipments
DilaseSoft ensures the production of all type of patterns by direct laser writing. Both ergonomics and performances have driven the development of this support.
Performances:
Linear writing speed: up to 100mm/s
Address grid​: 100nm
Repeatability: 100nm
Accepted sample size​: from 3x3mm² to 4" and up to 5" for square substrates
Accepted substrate thickness: from 250µm to 5mm
Laser beam width: from 1µm to 50µm
Aspect ratio: 1x20
Multilevel alignment accuracy: <1µm
Specifications:
Dimensions: 550 x 740 x 710mm
Available laser sources​: 375nm or 405nm
1 beam size
Video realignment system
Accepted files format: DXF, GDSII, LWI
Motorized focal length
Integrated design software : KloeDesign, DilaseSoft
Three writing modes: vectorial, scanning or a combination of both